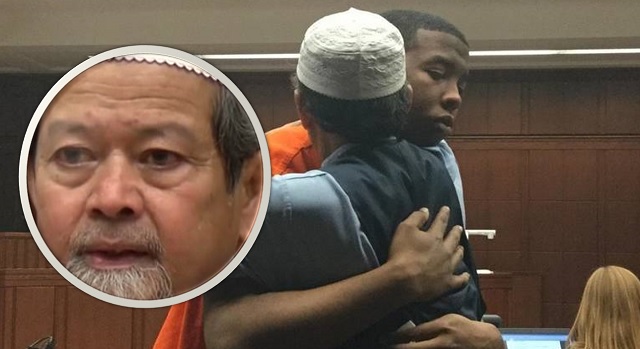 Kenyataan Ayah Terhadap Pembunuh Anaknya Ni Buat Seluruh Rakyat Amerika SEBAK | Khalifah Mail Online – Tahun 2015, anaknya yang ketika itu bekerja sebagai penghantar pizza mati ditikam selepas dirompak. Hari ni, kenyataan ayah mangsa, yang merupakan seorang Islam di mahkamah telah buat bukan sahaja pembunuh tu sebak, tetapi seluruh rakyat Amerika. Allahu. Subhanallah. Ada video.
PEMBUNUH MENANGIS
SUASANA hiba menyelubungi mahkamah di Lexington, Kentucky, Amerika Syarikat apabila seorang bapa memberi keterangan memaafkan pembunuh anaknya.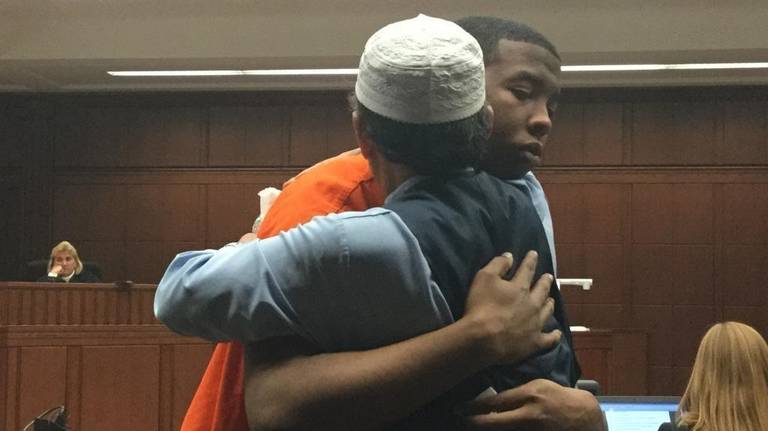 Kenyataan Abdul Munim Sombat Jitmoud itu turut menyebabkan tertuduh, Trey Alexander Relford menitiskan air mata malah hakim turut bersedih sehingga menangguhkan prosiding untuk sementara waktu.
Ketika hukuman dijatuhkan, Abdul Munim turut memeluk Relford.
Menurut CNN, Abdul Mulim berkata, dia tidak marah Relfourd berhubung pembunuhan anaknya, Salahuddin.
SALAH SYAITAN PENGHASUT
"Saya menyalahkan syaitan kerana menyesatkan anda dan mengelirukan anda untuk melakukan jenayah yang begitu besar.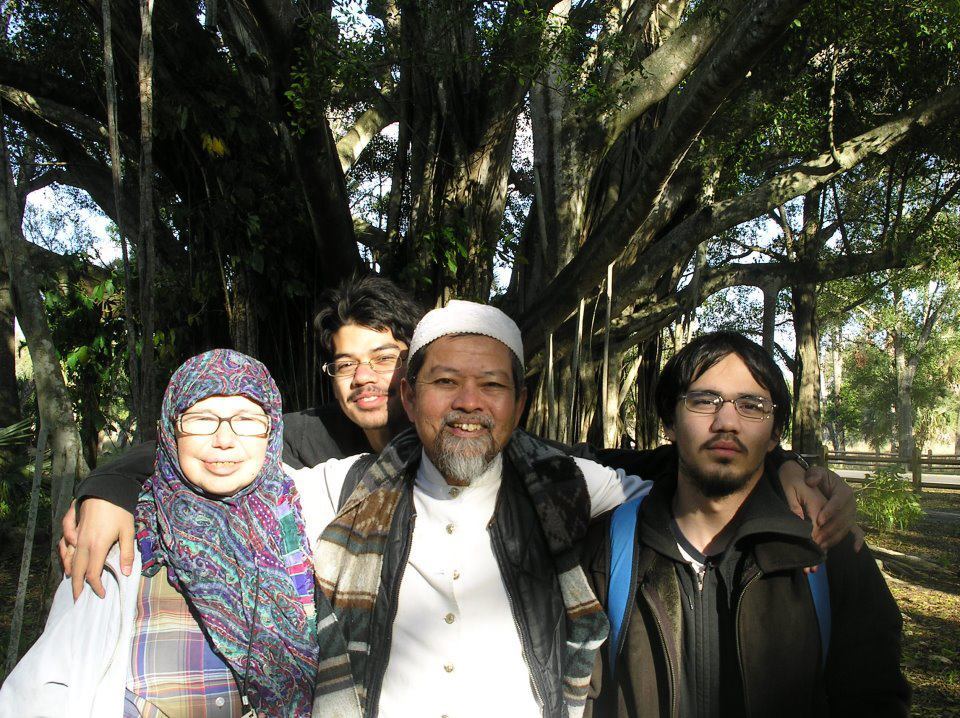 "Tidak, saya tidak menyalahkan anda. Saya tidak marah kepada anda sama sekali.
"Saya memaafkan kamu atas nama Salahuddin dan ibunya, dengan perbuatan membunuh dia.
"I blame the devil, for misguiding you and misleading you to do such a horible crime. No I don't blame you. I'm not angry at you at all. I forgive you on behalf of Salahuddin and his mother. On the act of involving to kill him."
PELUANG KEDUA
"Peluang untuk dimaafkan Tuhan terbuka. Jadi, hubungiNya. Anda bakal mempunyai babak kehidupan yang baru," katanya kepada Relford di mahkamah.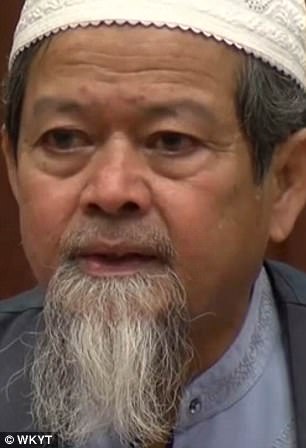 Dalam kejadian pada April 2015, Salahuddin membuat penghantaran pizza terakhir apabila dia ditikam sehingga mati dan dirompak di apartmen di Lexington, menurut stesen televisyen tempatan, WKYT.
Tiga ditahan bagi membantu siasatan kejadian itu tetapi hanya Relford didakwa.
Pihak berkuasa mendakwa, Relford yang merancang rompakan itu tetapi suspek menafikan membunuh Salahuddin.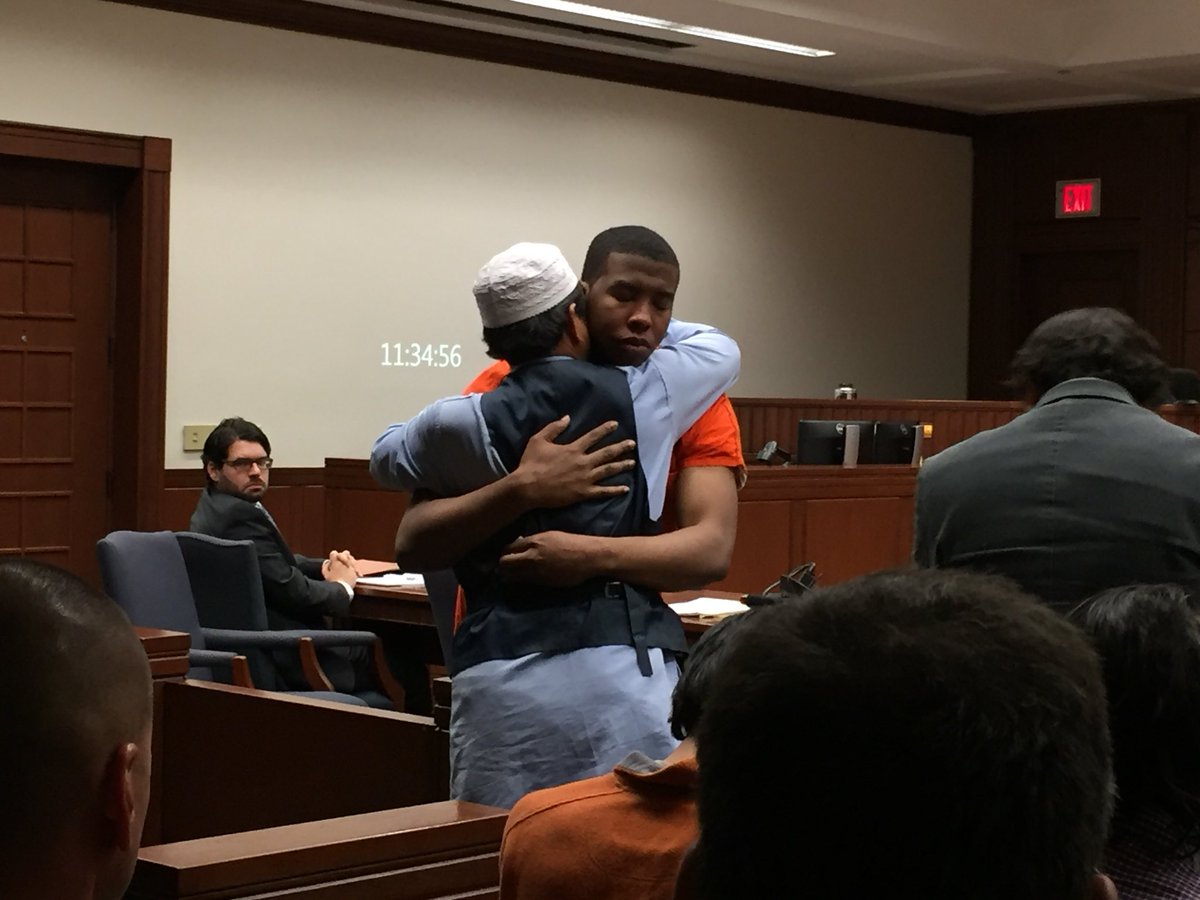 Relford dihukum penjara 31 tahun selepas mengaku bersalah atas tuduhan bersubahat membunuh, pembabitan dalam rompakan dan cubaan mengganggu bahan bukti berhubung kes itu.
VIDEO AYAH MANGSA MAAFKAN PEMBUNUH
Sumber : Harian Metro
Sumber : khalifahmailonline